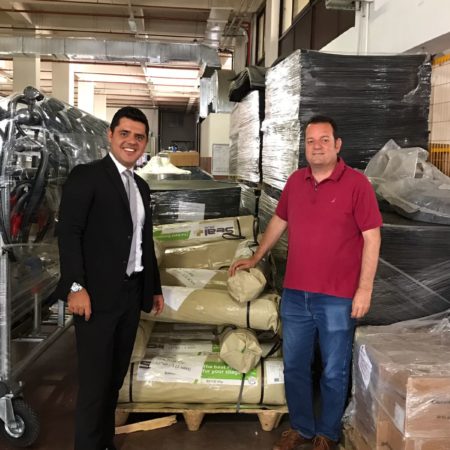 Kurtsan and SealPlus in Turkey
From April 2017 SealPlus started to cooperate with Kurtsan an advanced and solid company located in European side of Istanbul, Turkey. It is an outstanding company founded in 1985 by Kurt's brothers Mehmet and Ahmet Kurt. Nowadays the company is managed by Mr Ahmet Kurt, in role of president  and by Mr Can Kurt, son of Mr Mehmet passed over in 2008. Can is  an authentic  gentleman and a perfect enterpreneur, who has placed the company all over the world. Actually, the main  Kurtsan business  is milking equipement and components, but with its six different branches it is able to supply from barn equipmentup to robotic milking systems. Kurtsan has decided to enlarge its  portfolio in order to offer to the dairy and beef farmer a complete high technology support, and SealPlus fits perfectly this need. SealPlus and Kurtsan will attend together at Bursa agricolture and livestock exhibition next 11th to 15th of October 2017. Don't miss the occasion to visit us at our booth.
In the main picture Mr Can Kurt right  with Mr Akan Ozekmekci, left from Lallemand.
in the black and white picture Mr Mehmet left and Mr Ahmet right  Kurt founding Kurtsan