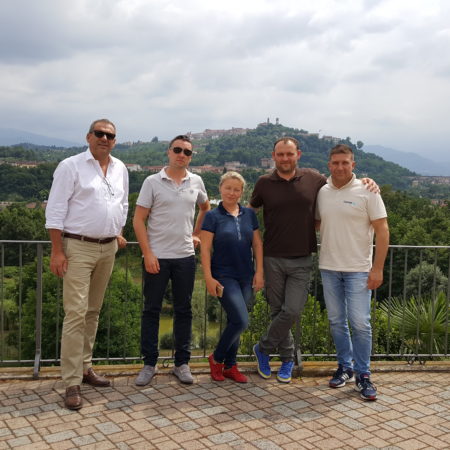 SealPlus oxygen barrier film in Ukraine thanks the cooperation with Bizart
The SealPlus sales network growths again with a new important acquisition: Bizart company from Ukraine
Bizart is a young and brilliant company witha an important: to promote the highest quality products in order to guarantee an excellent service to the customers. This sounds good for us!!
Bizart has in its portfolio products as Lallemand inoculants, Schils milk replacers barrier, Novacore, Intracare hooves treatments, Holm and Laue milk feed dispenser and others
In the main picture the SealPlus team with Mr Sergii Ukrainsky and  Yuliya Martinenko during the 27th of June visit at our headquarter.
Here below during the visit of some SealPlus user farms
Many thanks to join us, Bizart!!!